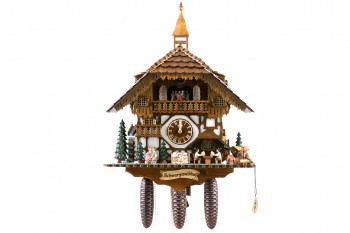 8-day Black Forest house style cuckoo clock with kissing couple, music and dancers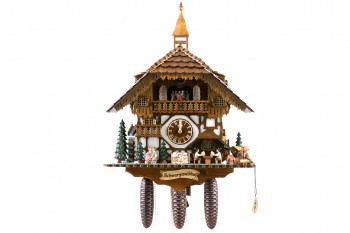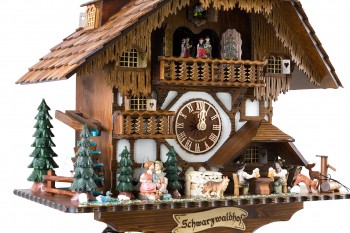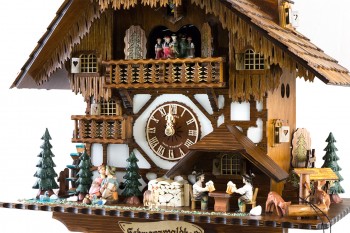 8-day Black Forest house style cuckoo clock with kissing couple, music and dancers
incl. 19 % VAT excl. shipping costs
---
weight 20,00 KG

Available, enough stock
---
---

Product.Nr. 8TMT 1565_9
8-day Black Forest house style cuckoo clock with kissing couple, music and dancers
0
---
0

Review(s)

There are no reviews for this product
product description
8-day Black Forest house style cuckoo clock with kissing couple, music and dancers
Detailed and carefully crafted Black Forest style.
Two beerdrinkers move to the cuckoo call on the half and full hour.
The water wheel rotates and the handcrafted wooden couple kiss each other when the music plays on the full hour.
The bell in the tower rings as the cuckoo calls.
Wooden cuckoo
8-day clockwork
Wooden dial and wooden hands
Hand-painted figurines
Hand laid wooden shingles
Moving watrer-wheel
Moving beer drinker

2 melodies: Happy wanderer and Edelweiß
Automatic night shut off
2 Years warranty
60 cm = 23,5"
Tax Free shopping
net weight 10,6 Kg

Made by Anton Schneider Black Forest Germany